AOM Factory Total Bundle v1.15.0 MOCHA (WiN)
August 6, 2022
AOM Factory Total Bundle v1.15.0 MOCHA (WiN)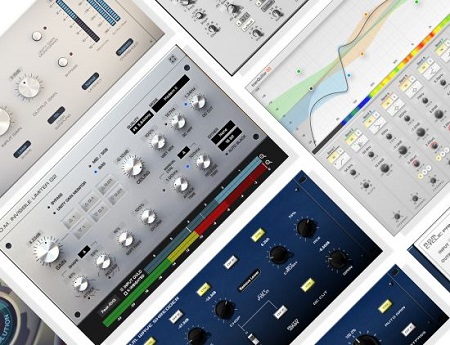 AOM Factory Total Bundle v1.15.0 MOCHA (WiN)
MOCHA | 05 August 2022 | VST/VST3/AAX | 303 MB
Total Bundle is a special and discounted license type which covers all plugins. Newly-released plugins are immediately available under a valid Total Bundle license. You can also get discount the amount of corresponding 1-year license price, when you buy each perpetual license of individual plugins in future (choose "1y to perpetual extension").
Dynamics
DeSibilizer – De-esser
Invisible Limiter – Transparent Mastering Limiter
Invisible Limiter G2 – Transparent Mastering Limiter
*** Invisible Limiter G3 (New) – Transparent Mastering Limiter
Nu Compressor – Track Compressor
Tau Compressor Plus – Track Compressor
Equalizer
TranQuilizr – Transparent Equalizer
TranQuilizr G2 – Transparent Equalizer
Pan / Spatial
Cyclic Panner – Axis Transformation Panner
Stereo Imager D – True-Stereo Image Manipulator
Glitch
Wave Shredder – Waveform Destruction
Dither
Sakura Dither – Ergonomic Bit Reduction
Utility
Triple Fader – Three Faders.
Whats new in this version
Version 1.15.0 (2022-08-04)
New Plug-in
Invisible Limiter G3
Bugfixes
[All Plugins] Factory presets were disappeared. This bug was introduced in version 1.14.2. – Fixed.
Improvements
[All Plugins] Support unbounded drag operation on knobs.
[Invisible Limiter G2] Reduce CPU load by 37% (typical) in Modern III, IV, V modes.
[Nu Compressor] Reduce CPU load by 4% (typical).
[tranQuilizr G2] Reduce CPU load by 46% (typical).
System Requirements
Windows 8.1 / 10 / 11 (64bit only)
Link Download
Download Via UploadGig

Download Via Rapidgator


Extract files with WinRar 5 or Latest !